RMHC
Ronald McDonald House Charities (RMHC) lies at the heart of our commitment to our community. RMHC is an independent registered non-profit organization in Hong Kong, and it has become our "Charity of Choice" since its establishment in 1996 with Ronald McDonald HouseTM as its cornerstone project.
The mission of Ronald McDonald House is to provide a 'home away from home' – accommodation for families so they can stay close to their hospitalized children. We believe that when a child is hospitalized, the love and support of family is as powerful as the best medicine prescribed. By providing a comfortable and caring environment, we hope it can help to keep family units together during what can be extremely stressful times.
The House for Hong Kong
Asia's first Ronald McDonald House was established in 1996 in Hong Kong. The 2,000 square meter site is a convenient four-minute walk from the Prince of Wales Hospital in Sha Tin, located on a quiet reservoir access road at the western edge of To Shek Village. This 23-bedroom House gives occupants the privacy of their owned air-conditioned, bathroom-equipped bedrooms. Common areas, such as the living room, kitchen and game room, are shared.
Want to learn more? Click on the pages below or visit the Ronald McDonald House website at http://rmh.org.hk.
Every Bit Helps
Every charity relies on the generosity of donors to run their programs, and Ronald McDonald House Charities® Hong Kong is no different. Support us, and donate now!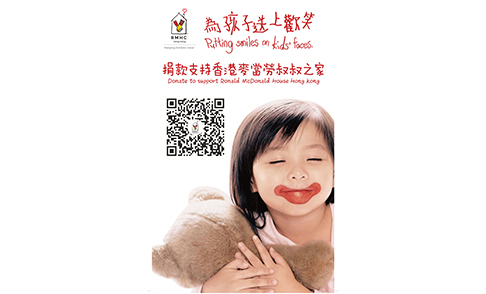 Donation Box
Make a donation at any McDonald's® Restaurant by putting cash into RMHC donation boxes.
Direct Donation
Direct transfer to Ronald McDonald House Charities H.K. Ltd via Standard Chartered Bank account number 447-1-060619-5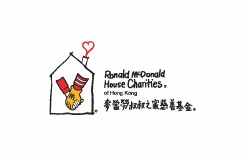 Direct Donation
Direct transfer to Ronald McDonald House Charities H.K. Ltd via Standard Chartered Bank account number 447-1-060619-5