We're not just a hamburger company serving people; we're a people company serving hamburgers.

To Be the Best Employer in Each Community Around the World. Being the best means opportunities, training and development; satisfaction, rewards and recognition.
To all our present and future employees, we'd like you to know that we are committed."We Value You, Your Growth and Your Contributions"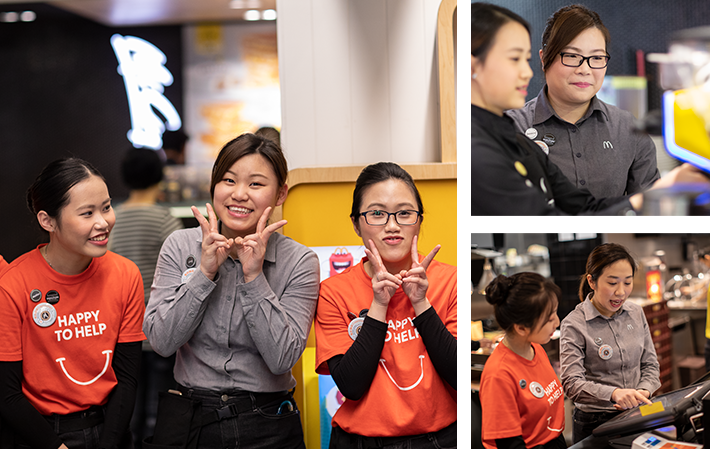 5 people principles
Respect and Recognition – "Treat others the way you want to be treated"
Managers treat employees as they would like to be treated
Employees are respected and valued
Employees are recognized for good performance, extra effort, teamwork and customer services
Values and Leadership Behaviors – "Walk the Talk"
We act in the best interest of the Company
We communicate openly, listening for understanding and valuing diverse opinions
We accept personal accountability
We coach and learn
Competitive Pay and Benefits – "Pay competitively"
Pay and benefits are fair and competitive in the local market
We provide consistent reviews to foster quality performance
Learning, Development and Personal Growth – "Teach skills and values that last for a lifetime"
Employees continually receive skills, knowledge and training
Employees are provided with tools to develop personally and professionally in an environment which fosters growth
Resources to Get the Job Done – "Employees needs fundamental resources to serve customers"
Employees have all the resources they need to perform their jobs effectively
Restaurants are adequately staffed and provide employees with a balanced lifestyle through flexible work schedules